AUTOMATIC
CEPHALOMETRIC
ANALYSIS
IS JUST 1-CLICK AWAY…
Your NNT/iRYS software is now connected with the CephX service, configured to provide you with automatic tracing & analysis of cephalometric scans.
To get things started, you get 3 FREE trial cases, so don't hesitate to give it a try.
Here's how it works – in 2 simple steps:
1. Sending a Ceph image for tracing
When you have a new Ceph image to trace, open your NNT/iRYS software and open the Ceph image in the patient's image gallery, click the 2D Images menu, click on Send selected data to, then choose CephX.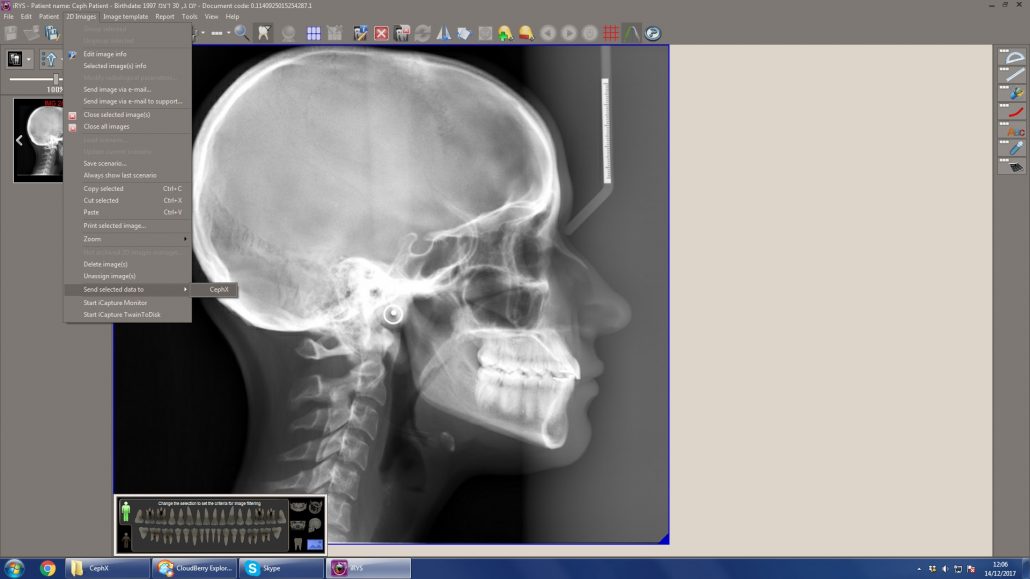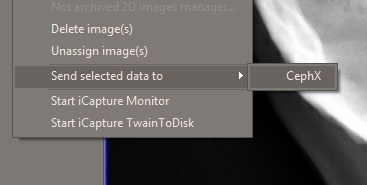 2. Downloading the analysis
After several seconds of processing, your browser will start automatically and take you to the analysis download page.
Landmarks are shown on the left side: click the grey Edit Tracing button if you want to refine them, or select the analyses you prefer in your report from the list on the right, then click the blue Download Analysis button.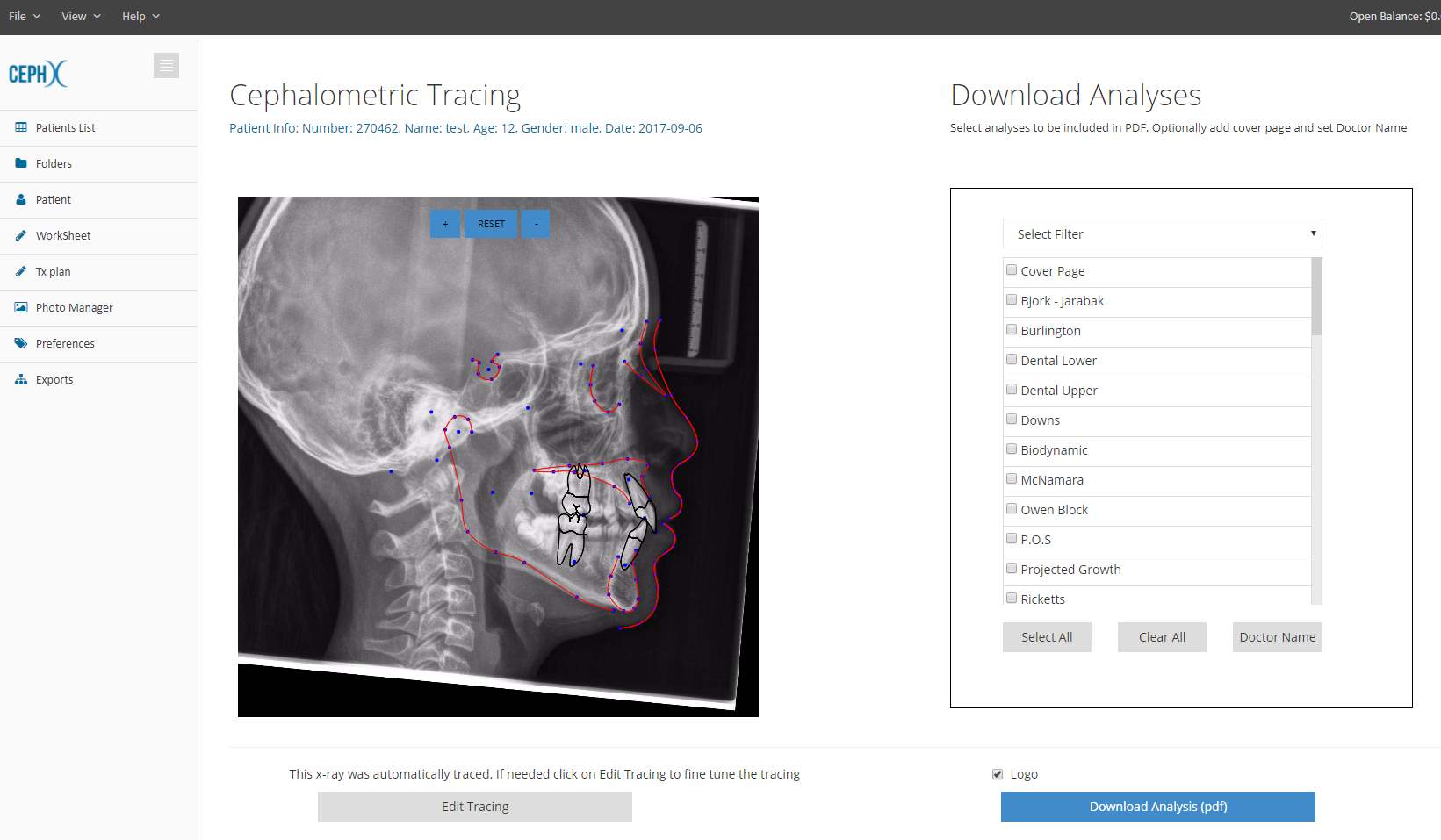 Now you have your full Cephalometric Analysis on your computer, and it took you just few seconds!
To try it for yourself, and to receive your 3 free automatic Cephalometric Analyses, just
go to your NNT/iRYS software and try it out!
To receive further information you are welcome to explore our website, or simply contact us.